Hehe... I'm off to a long-overdue vacation tomorrow morning, and I won't be back until the evening of the 27th, so I figured that I'd make one post before I leave for the wonderful beaches of Puerto Galera. Hehehe... (I know, I've been mentioning it all over the place, over on my main blog. I'm really excited about the trip. :D)

Anyway, here's something that's pretty simple.

- Instant pancit canton, sprinkled with plum-flavored furikake (just for an extra kick)
- Tamagoyaki slices (it's that brown because I added a bit more soy sauce than what most cookbooks would recommend. :D)
- tomato slices to sort of cancel out the saltiness of the pancit and the tamagoyaki.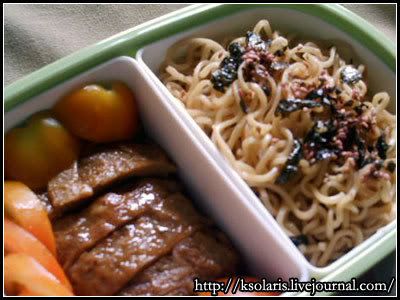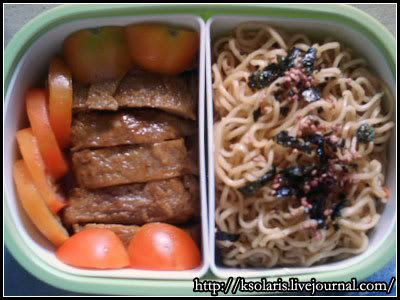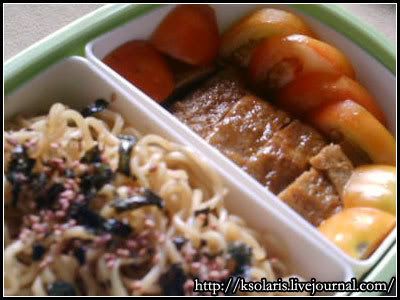 And I'm off!! ^___________^